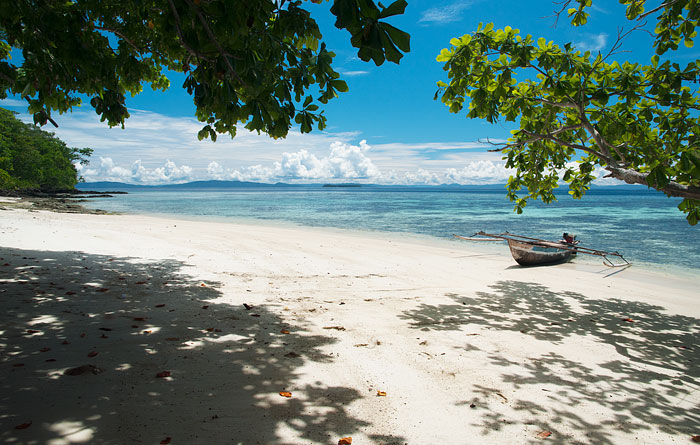 Yenaduak Family Homestay
Two bungalows with indoor bathrooms on a shady beach that has coral all the way to the low water mark. The ultimate snorkeller's private Batanta hideaway.
Rooms
1 x On land - VIP bungalow
Sleeps max. 2 persons / room
2 x On land - Room in a VIP bungalow
Sleeps max. 2 persons / room
Rates
Single
IDR 350,000 / person / night
Yenaduak Family Homestay Location Map
Yenaduak Family Homestay Contact Details
If the homestay features above do not show that English is spoken, you'll need to use Bahasa Indonesia. In either case, keep it simple! Using the booking form is best for homestays that have one. Please don't use both - confusion will be the only result!.
SMS text message is the most reliable way to make contact.
Many contacts have no permanent access to phone or email - don't expect an instant response to your enquiry.
Please read our How to Book Raja Ampat Accommodation page so you know what to expect.