Welcome to Stay Raja Ampat v3.0
It's still hot from the oven and hasn't had time to cool enough to be fully cross-browser and mobile device tested, so please do let us know if you find any part of it that doesn't taste as good as it should: We'll get straight back to baking!
What's new?
An all new design to (hopefully!) make it even easier to find the Raja Ampat information you're looking for:
Improved layout, info and search on Raja Ampat accommodation category page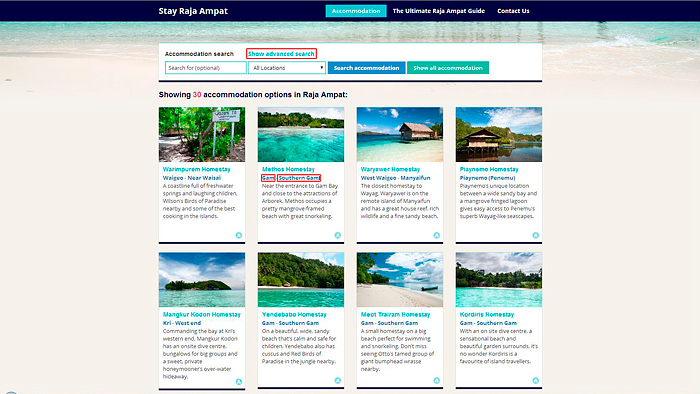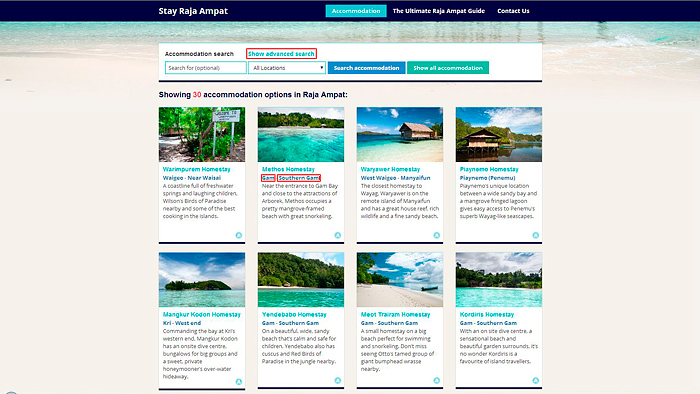 To help you find your perfect Raja Ampat homestay more easily, we've made the following improvements to our accommodation page:
See more at a glance with the new thumbnail grid.
Brief descriptive info for each homestay in category view.
Clickable linked location titles (in red in above image) to instantly compare homestays in the same region.
Or use the red outlined…
New advanced search function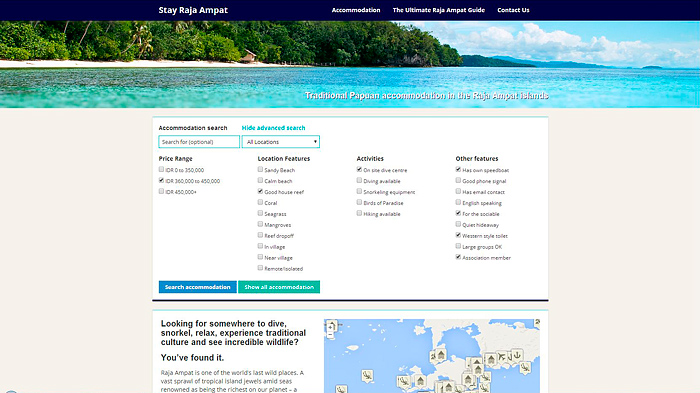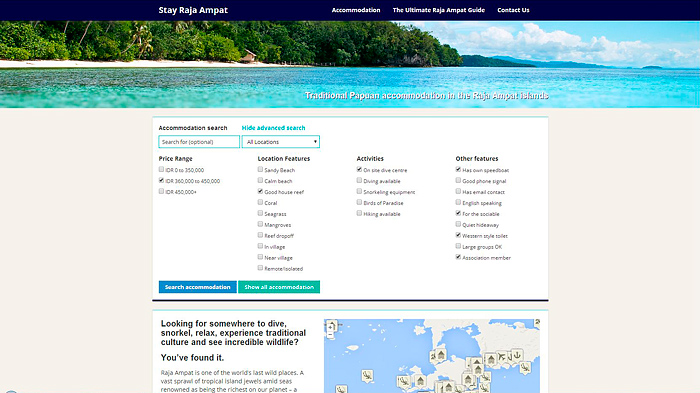 Click the "Show advanced search" link, check the boxes that apply to your "must have" features and then hit the "Search accommodation" button to be shown a grid of all the homestays matching your criteria.
The Ultimate Raja Ampat Guide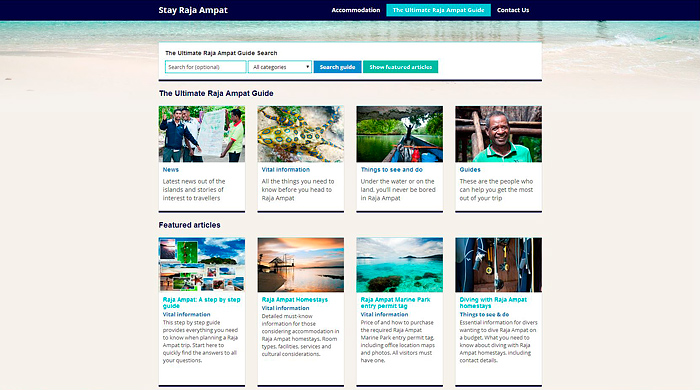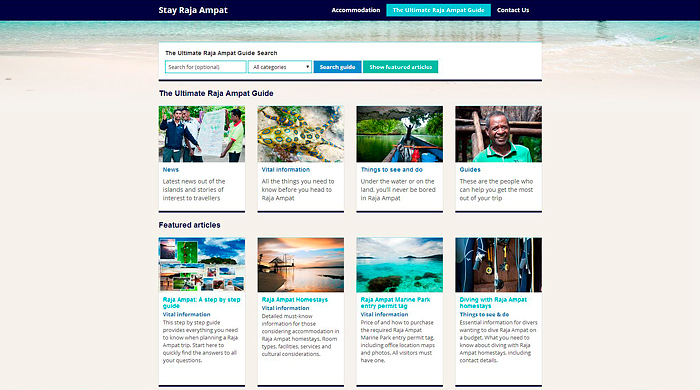 We've placed all the essential Raja Ampat information into our "Ultimate Raja Ampat Guide" category and split it into four subcategories:
Vital information
Things to see and do
Guides
News
Browse the featured articles or jump straight to a subcategory by clicking the panel of your choice at the top of the page. You can also jump to categories  by clicking the linked category title below each article name.
If you want to quickly find the most important information, try starting with our Raja Ampat step by step guide.
Star(fish) ratings on homestays
We really hope you'll pitch in and help Raja Ampat homestay operators by posting a review on the homestay page after your visit. When you do, you'll also be able to award a star rating for your experience. We won't be publishing these initially, because it's not really fair to give a homestay a star rating based on only one or two reviews, but once a homestay has a reasonable number of rated reviews we'll switch the feature on.  





Let us know what you think
As always, your input is invited – contact us any time with your comments, suggestions and requests. Especially if you find any part of this new cake is undercooked!